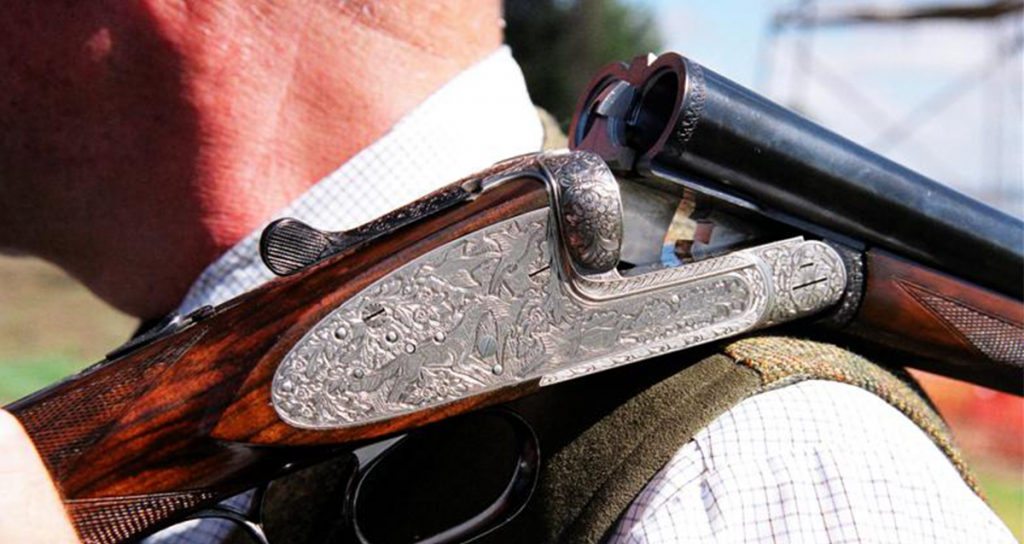 Welcome to the CFCV's 2018 Victorian State Election page.
On this page we:
explain why this election is important to shooters;
tell you what you can do;
ask for your help in the form of a donation to our fighting fund and a few hours to help out handing out How-To-Vote cards between now and November 24.
Why this election is important
Even if you aren't interested in the election, then we need your help.  That's because this election will be critical for the future of the shooting sports.
Labor used to be good for shooters.  In the mid-2000s, our shooting organisations had a good relationship with them.  They provided funding for range upgrade, listened, took the role of the Firearms Consultative Committee (FCC) seriously – and we could talk with them.
However the current Labor government is different. It doesn't listen and has ignored the important role that the FCC plays.
They have snuck through bad gun laws without consultation, and look set to cut deals with the Greens to stop YOU from going shooting, unless we can make a stand at this year's state election.
In fact we know that Labor has plans to bring in even more new gun laws after the election because of a VCAT case we ran last year.
What we're doing
The CFCV want to send a political message to the m

ajor parties that they need to support the shooting sports, no matter who forms government.
Both sides of parliament have given the shooting community commitments in writing, which can be seen on the SSAA Vic website by clicking here.  While it is good to see that Labor has given some commitments, our view is that the Liberal commitments are clearer and stronger.
When you also consider Labor's treatment of shooters over the past couple of years and the risk of a Labor-Greens coalition mentioned above, it's easy to see why we think we're better off with a Coalition government.  The role of the FCC is critical to our future.
Our How-To-Vote advice
In the lower house (Legislative Assembly)
Voting in the lower house is easy.  All you need to do is number all the boxes on the small white ballot paper in your preferred order, starting with 1.
We suggest you put the pro-shooting parties first. They are (in alphabetical order), the
Australian Country Party (running in 2 seats),
Democratic Labor Party (running in 23 seats),
Liberal Democrats (running in 4 seats) and
Shooter Fishers Farmers Party (running in 8 seats).
Then put the Nationals BEFORE Liberals, Liberals BEFORE Labor, and Labor BEFORE the Greens – in every seat other than Yan Yean (see below).  It's important you do this because we need to help the coalition win this election.
In the seat of Yan Yean: We have no recommendation. Just make sure you put the Greens last.
In the seat of South West Coast: Make sure you put the independent, James Purcell, second last, just above with the Greens.  You might recall he sold out on shooters during the year. In this seat, you have two pro-shooting parties (as well as the Libs) to vote for – the only seat where that combination exists.
In the upper house (Legislative Council)
Voting in the upper house is more complicated because of the preference deals which could potentially help those parties which are opposed to shooting. The true impact of the preference deals won't be known until afterwards.
In every region, we recommend you vote for the party of your choice by voting "below the line" on the larger coloured ballot paper.
Do NOT put a "1" in any of the boxes above the line, because your vote could eventually go to one of the anti-shooting parties because of said complex deals – it's important that YOU control the vote and preferences by ALWAYS voting below the line!
We recommend you vote for whoever you want below the line by numbering at least 5 boxes, preferably 7 or 8 of them.
Don't forget, you can vote for the pro-shooting parties listed above.

Again, make sure you put the Nationals and Liberals before Labor – and the Greens last (if you decide to number every box).
What else can you do?
There are four things you can do to help:
ONE:  Follow us for further updates – sign up to our email list by clicking here.   It's easy, and you can opt out anytime. It's the best way to make sure you don't miss anything.  Or follow us on Facebook by clicking here;
TWO: Donate to our election fighting fund. We're raising funds to help finance the campaigns of those candidates we want to support – and get our advice out to more shooters.  We can't do any of that without you!  Click here to donate or check out our donation page for other options. $50 now will make a big difference.
THREE: Volunteer to hand out How-To-Vote cards. This is a great way to have a yak with voter and people handing out other HTVs!  If you're interested, drop us an email by clicking here with your name, number and location and we'll get back to you.

FOUR: Vote properly. Remember to vote on November 24th. Or if you prefer, vote early to avoid the queues.  Click here to find out where to vote;
By supporting our campaign, you'll be helping us change the way government deals with shooters across the state.
Key dates
Want to know what will happen when?  Here's some key dates which might interest you:
Early voting has started.

Applications for postal votes close on 21 November;
Election date is 24 November